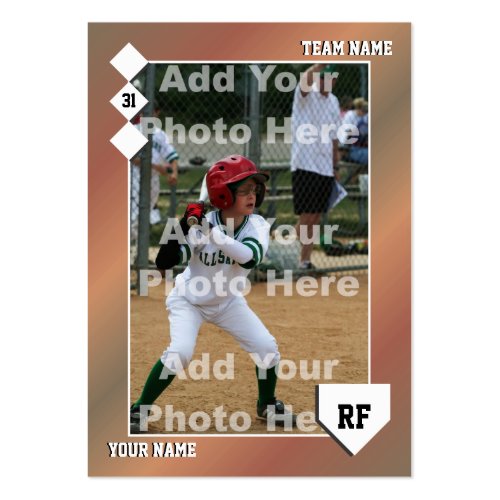 Custom Baseball Card
by
azac69
View other
Custom baseball Business Cards
Get this great new custom baseball card for your little league player or beer league baseball player in your family. This collectible trading card is easy to edit and in a matter of minutes you can have a sports card of yourself just like the pros! You just need to upload your photo and type in your name and season stats in the appropriate text fields.
Custom Baseball Card Features:
Player photos on front and back
Text fields for player's position and uniform number
Area for personal bio
Scoreboard style area for season stats
Ability to edit year of season
Trivia question
Click on card images to see the design in full size and see the backs in full detail.