Retro Canada Cap
What are your memories of great feats in Canadian hockey history? Is it the Canada/Russia Summit series of '72? How about the 1976 Canada Cup tournament? Maybe it was the Rendez-Vous '87 in Quebec. Whichever it is, this classic retro logo is designed in the style of the old classic hockey logos and is inspired by the clean simple designs that defined the style of the '70s and '80s. At first glance, you are immediately taken back to yesteryear on a trip down memory lane. Your patriotic feelings are stirred up as you can almost hear the voice of Foster Hewitt as he announces, "
...scores!Henderson has scored for Canada!
!!"
Henderson Has Scored For Canada!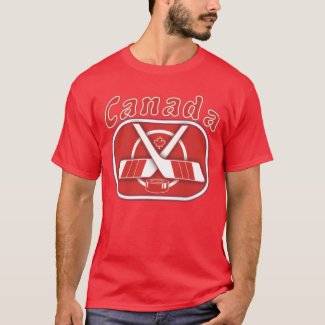 Face-Off!
by
azac69
Get this
custom t-shirt
at
Zazzle