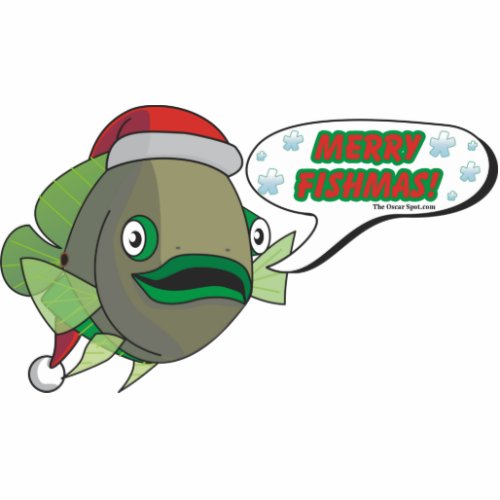 Merry Fishmas! (Oliver)
by
oscar_azac
Make
cut outs
Online at
www.zazzle.com
More
Cartoon Art Photo Sculptures
Oliver the Oscar fish, in partnership with
The Oscar Spot
and in addition to his goodwill duties as web store guide/mascot/comic strip character of
The Oscar Spot Shop
, has added a new title to his resume, that of Charity Donation Director. With the creation of his own site, Oliver has set out to raise money for some very worthy causes by donating 100% of his Squidoo-earned royalties to the various and wonderful charity organizations you'll see at the top right of his site when you visit
Oliver the Oscar Fish.
With the holiday season upon us, the spirit of giving is in the air and it is never a bad time to consider the less fortunate, even as we consider our own fortunes during these difficult times in the economy.
Things are still the same if you purchase directly from The Oscar Spot Shop, with portions of the sales going to help cover the costs of the website. Thank you to those of you whom purchased from The Shop, it is greatly appreciated. However, if you want part of your payment donated to the chosen charities of Oliver, you must make you purchase through
Oliver's site
. To see which charities you would be donating to, just visit his site and look at the top right of the page, beside the red charity bow. By the way, if you don't want to make a purchase but instead want to just donate directly, simply click on the bow.
Incidentally, the same thing can be done at
The Oscar Spot's Squidoo
lens. So if you do make a purchase through one of the two Squidoo lenses, take comfort in knowing that you get the benefit of three things. You get a high quality Zazzle product in return, you help cover the costs of the website and most importantly, you do your part to make lives a little easier and better for the people and animals that we share this big blue marble with. That's what Christmas and any holiday should be about. Merry Fishmas everyone.
Speaking of the shop, we have created a new embroidered hat called Afishinado. You can chose it in 3 different styles and several different colours. You can also customize it by adding text on the sides such as your name or initials in the colours you want. Just click on "Customize" on the product page to do so.
Afishinado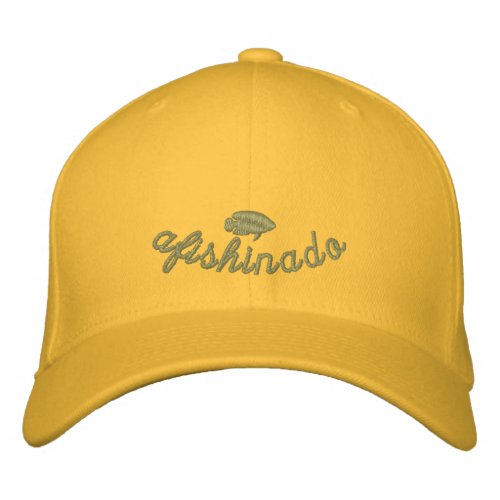 Afishinado
by
oscar_azac
Have
hats embroidered
online at
zazzle
See other
Freshwater Embroidered Hats