In Canada, during the month of October, there are three major holidays/events of which to look forward. One is Halloween, which is primarily a holiday for kids, although adult costume parties are common. Another of course is the Canadian Thanksgiving Day, a family holiday, celebrated on the second Monday in October, to give thanks to the bountiful harvest and all the things in general we have at the end of the harvest season. Finally, the third is a nine day festival celebrated in the twin cities of Kitchener-Waterloo, Ontari0, called Oktoberfest. It is modeled after the original German Oktoberfest and outside of Germany, is the second largest Oktoberfest celebration in the world. Kitchener was formerly named Berlin and has a large population of citizens with German ancestry. Because it is mainly a beer-based festival, this is geared more towards drinking-aged adults, which is 19 in Canada. The Kitchener-Waterloo event even overlaps Thanksgiving Day and celebrates by having a large parade that is nationally broadcast on television. This year marks the
40th Kitchener-Waterloo Oktoberfest
celebration, Canada's Greatest Bavarian Festival, and runs from Oct 10-18.
Miss Oktoberfest
One of the annual events at the K-W Oktoberfest is the selection of Miss Oktoberfest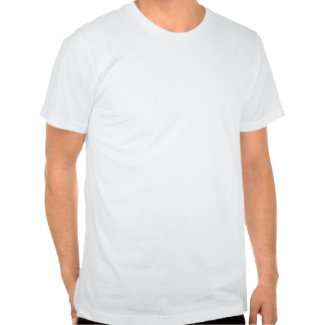 . This was formerly a televised beauty pageant but now focuses on a female applicant's community involvement and personal character. However if you are a male and an equal opportunist, you might try impressing (fooling) the judges with these character "attributes" . If the pageant is not your cup of tea (or stein of beer in this case), and your lederhosen or dirndl is at the cleaners, you can try this t-shirt on for size to fit in at the festival.
Another thing that female(and male) festival goers like to do when they attend is
ride the sausage.
It's not as as sexual as it sounds. Then again, have a look for yourself, maybe it is on second thought.
Walter Ostanek - Polka King
Known as Canada's Polka King,
Walter Ostanek
has
won 3 Grammy awards
and been nominated 13 times. Here he is playing at the K-W Oktoberfest.
Of course, the biggest part of Oktoberfest is the beer and to get in the spirit of the festival, you don't just drink the beer out of a plain ol' glass or mug but out of a fancy beer stein.
There are all kinds of Oktoberfest related apparel and merchandise that you can purchase and customize to complete the ultimate experience.
James Ready Oktoberfest
Here is a showcase of some of those Oktoberfest related products by various artists that show some of the pride and participation that goes along with the celebration of a well established festival. Click on images to order from respective designer's galleries